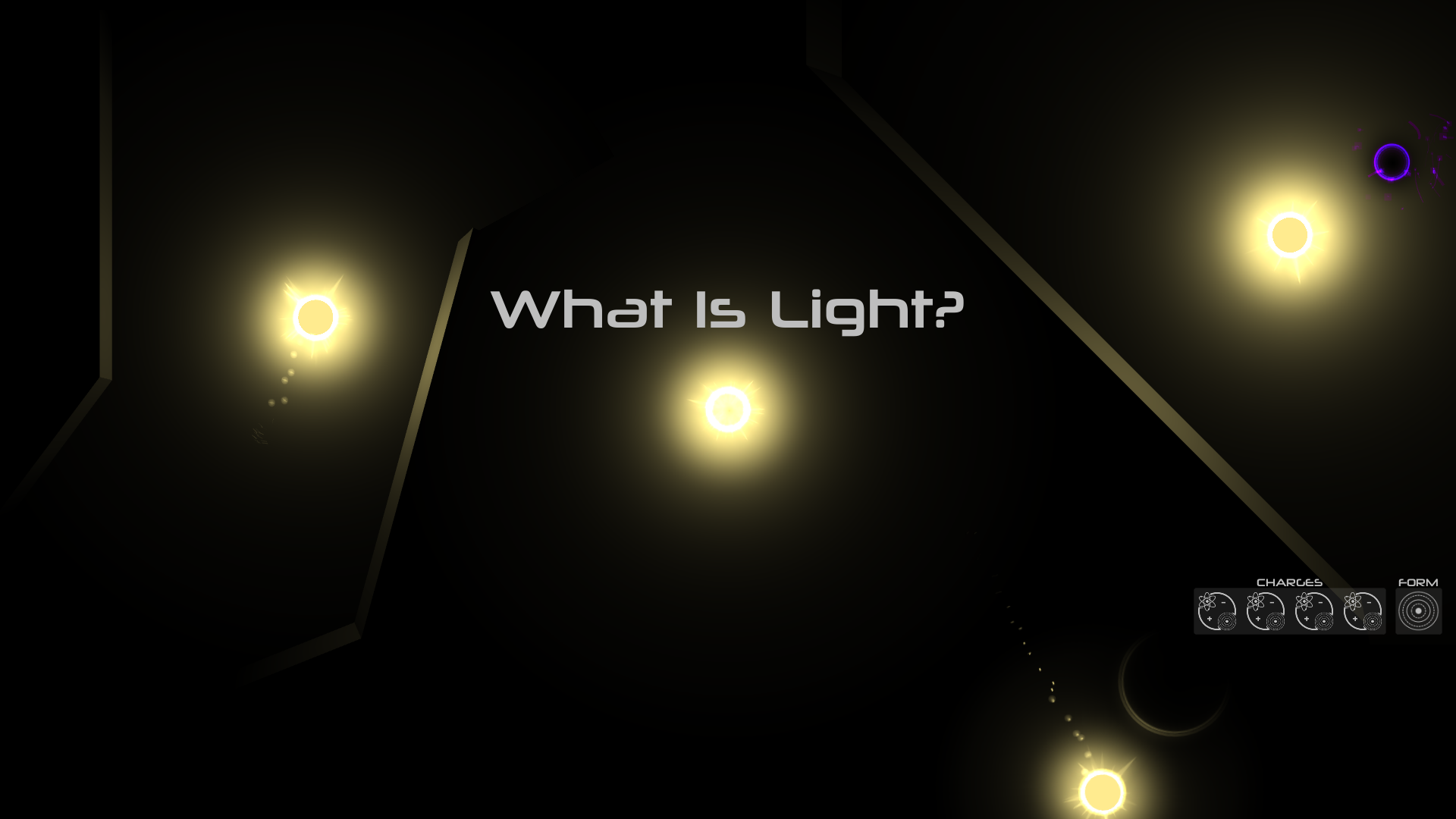 What Is Light?
A light has been trapped inside a mysterious maze, and your task is to enter the darkness to help it finding a way out.

Light being both particle and wave, you will need to use both form to solve each levels. As a wave, you can see your surrounding. As a particle, you can move in straight lines. It is not possible to be both at the same time though. The only way to shine is to behave as both, each one at a certain time.
Amaze yourself with 8 puzzling levels that will defy not only some laws of physics but also your creativity to solve them.
What Is Light? is my entry for the 2018 Brackeys Game Jam. We had one week to create a game from scratch, meaning we couldn't use code, sounds, sprites or 3d model that wasn't created during this particular week. I teamed up with Sancho, and we both managed to published the game right on time.
Download
Download
WhatIsLight_Build50719010918.zip
16 MB
Comments
Log in with itch.io to leave a comment.
Can you make a mac version of your game?
Great game! Represented the theme very well, and its fun and puzzling. The only problems i faced is the slow menu and that it repeats the "tip" every time you die. Worth playing and very fun anyway.
Thanks you for your feedback, I'm pleased to see you've enjoyed the game. I'm aware of the dialog issue, a couple of other players reported it. I will look into updating the game to hide it whenever the level restart.